Just for today…was born out of a need to inspire women to feel the best that they can and to believe in themselves wholeheartedly. As women, we are too accustomed to being our own worst critic, and often that negative voice within impacts how we feel about ourselves. The secret to life is not only in the things that we tell ourselves but in our feelings. And every negative thought we have about ourselves creates a corresponding feeling in our bodies. So if we think bad we feel bad and how we think and feel has a direct effect on the quality of our life.
Our thoughts and feelings also impact our beliefs, and if you know anything about beliefs, you know that your entire life is shaped by them. Every action you take comes from a belief.
My hope is that you begin to take action on the road to believing you are lovable.
You can begin this journey by talking kindly to yourself. Words have a powerful impact on our subconscious mind as does the story we tell ourselves. Today is the day that you start to tell yourself just how much you love yourself. When you shower yourself with kind words and actions you start to feel good and feeling good leads to healthy self-esteem.
If you need a little help to get going, my book, Just for today…I will love myself, is a powerful affirmation of self-love that can help on your journey of igniting your self-esteem and transforming your life.
Maybe now is the time that you or a loved one needs to hear this message on self-love. If so, let this book be the guiding light on the road to healthy self-esteem. No matter how dark the road seems, we can do anything just for today.
About The Book
The book has been carefully designed with inspiring words and beautiful illustrations. There are not many words in the book. In fact, you can read the entire book in one sitting, but that's not the point. If you know anything about affirmations, you'll know that repetition is the key to their success. You must say them repeatedly for the message to sink in, and it will! Believe me, I've been saying them for years, not really sure if they did anything until one day, I started to act like what I was saying, and the circumstances of my life began to reflect this. This is due to the science behind affirmations or incantations as others like to call them.
Affirmations have been scientifically proven to change our brains on a cellular level and the thoughts that we think produce chemicals in our brains that make us feel how we are thinking. That's why this book will have a powerful effect on your confidence and self-esteem.
Whether for yourself or a loved one I hope you get the desired effect and positive change begin to take place.
About Maria
I wrote this gift books at a time in my life when I needed to hear this message more than anyone. It's almost as if the divine was giving me the gift of what I needed to hear. So, you can say I was divinely inspired to write them. I wrote three books in total. Just for today…I will love myself, Just for today…I will be brave, and Just for today…I will follow my dreams. You'll find the first of these gift books, Just for today…I will love myself on this site. The other two will follow shortly so make sure you sign up to the newsletter to be notified of their release.
Nothing brings me greater satisfaction than to hear from the ages of 7 to 70 Just for today…I will love myself is having a powerful impact. It doesn't matter what age we are, we still need to hear a message of self-love.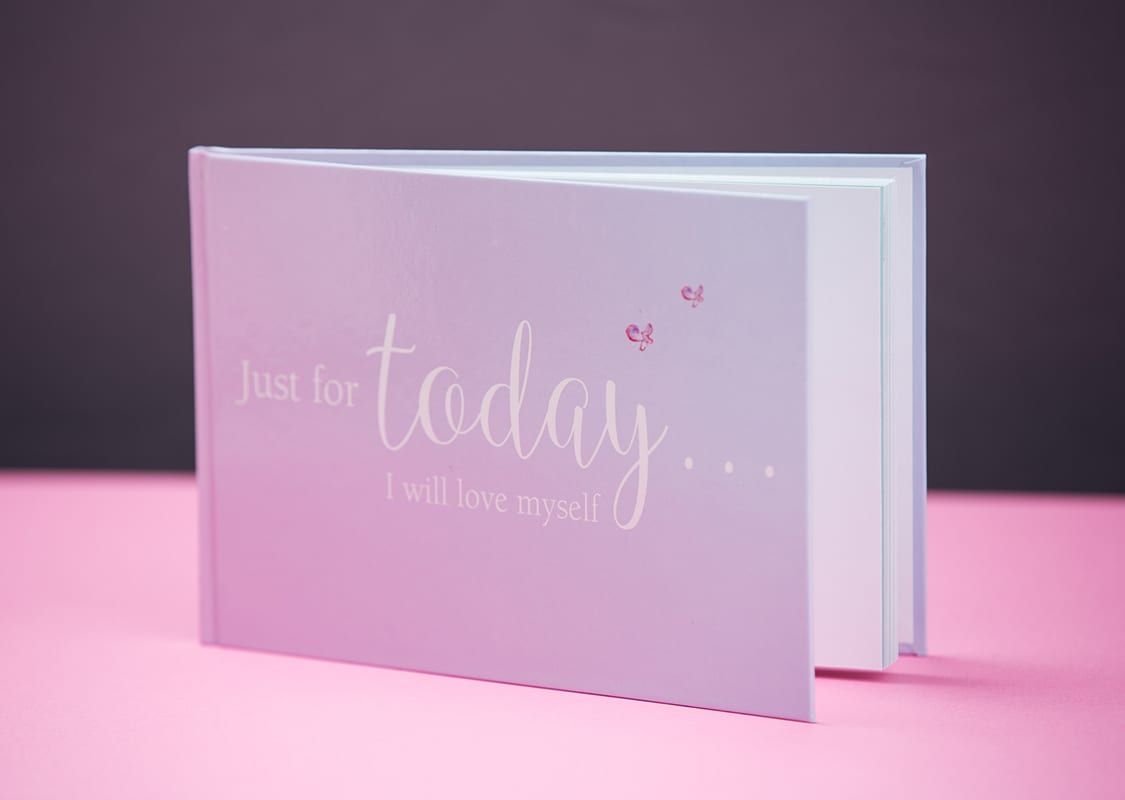 Give the Perfect Gift
This book, beautifully illustrated and filled with positive affirmations, is a powerful book that reinforces the message of self-love. Affirmations have a compelling effect on our mental and emotional well being. They've been scientifically proven to change our brains on a cellular level.
Sign up for my newsletter and receive a free copy of my eBook
'Change your life by changing your thoughts.'
I will also send you positive uplifting emails from time to time and
let you know when the next books in the Just for Today series will be released.